Wait, the Summer is over already?! It's hard to believe but here we are post Labor Day and I still don't have that perfect tan! The computer monitor doesn't give me the glow I was hoping for but it's been a busy and wonderful few months in the MyUntangled world and a perfect time to check in and pass along some updates and news here on the blog!
ZipList
Updated 11.12.14 – I'm so bummed, but we were notified that ZipList is shutting down. My apologies, I didn't see that coming!
Let's jump right in with one of our favorite topics – FOOD. I'm psyched about a new partnership with the folks at ZipList. You've probably seen it on other sites (even Martha Stewart uses it!) but for those who don't know, ZipList is part recipe book/part shopping list/part meal planner, all awesome. Each of our recipes can now be saved to your own personal recipe box on ZipList with just the click of a button. But that's just the beginning – ZipList will automatically create a grocery list for you, as well as a meal plan, or you can search their network of like a gazillion (that's not a confirmed number) recipes. Wrap that all up in a bunch of apps and browser extensions to take with you to the grocery store, and I'd say that's some major food for thought.
Disqus
On to another one of my favorite topics, I've got a comment for everything! If you've been around the blog for awhile, you're used to the fact that I love to experiment on here and comment systems are one of my favorites things to mess with. I can't remember when, but wWay back in the day I migrated to Livefyre and for a long time I was sure I'd just use Google+ commenting. Well folks, the discussion is over, and Disqus is in. I love the threaded comments, sign-in options and notifications. But what I think is really great and interesting, is the community aspect of it. Our readers are so quiet…TOO quiet! Time to sound the horn and hookup with a vast network of bloggers and readers already using Disqus and their recently launched, promoted discovery. Got something to say about that? Let me know!
bloglovin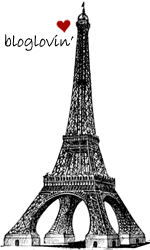 On to the topic of love…how can I go wrong? Much like the two previous updates, bloglovin is new to us, but we're joining millions of other lovers out there already. I was a Google Reader addict, and when that went into a way too premature retirement in my opinion but hey…I was sort of lost for a bit. But bloglovin has definitely stepped in and become a widely adopted alternative, with a lot more to it. Billed simply as a place to "follow your favorite blogs and discover new ones", bloglovin does that perfectly and a lot more too. Not only can you search all your fave blogs, if one isn't there, just add it. Share posts or pictures via social media, get updates via email if you choose, grab an app for whatever device you're using and start following MyUntangledLife.com on bloglovin, we'll kiss you for it!